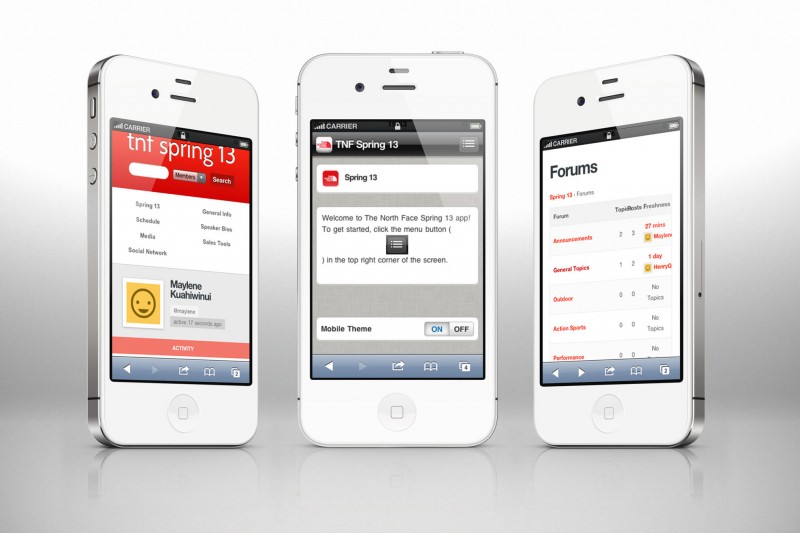 tnfsalesmeeting.com (no longer live)
The tried-and-true event mobile app solutions were either too cost-prohibitive or not robust enough to handle the rugged outdoor activities planned for The North Face Spring '13 Sales Meeting. They needed something that could work across all mobile devices, have special functionality like forums and live hiking routes, and handle massive amounts of scheduling, video, and sales sheet data. Attendees would depend on the app to direct them to event activities and breakouts, and there was the possibility that the app would live beyond the event to be mobile sales kits for the sales force.
And they needed it all in a month. Whew!
Built on WordPress in the early (2012) days of responsive themes, I chose to leverage the WP Touch plugin to make the site mobile-friendly as well as Buddypress to connect attendees. Because the "app" was essentially a website at heart, we were able to add in a great deal of functionality that otherwise would have been costly or too time-consuming to implement.
What a fun, challenging, and rewarding project!
Bonus: my ingenious coworkers mocked up a giant, life-sized, interactive version of the app to show off at the opening party.